How to Get a Husband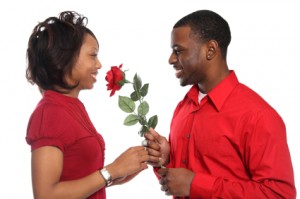 There are many different ways you can obtain a husband. If that is your sole mission in life you can find a husband in no time. Either by going to social events, creating profiles online or meeting at moments when you least expect it. Of course not all relationships are perfect. You have to be accepting and understanding which is one of the main assets in a strong relationship.
Many women dream of one day having a husband and a family of their own, but finding the "right guy" is not always an easy task. As you live your life many interesting people will come into your life, weather they were meant to stay for a a little while or for the rest of your life, each person teaches you a lesson develop. Eventually after all the dates to the movies, the hours of trying to make yourself look perfect or trying to impress the guy you've been wanting to date, it will all happen at the time you least expect it.
Having a good attitude about openly dating is a great way to meet all sorts of different people. Creating profiles online to meet new people is very popular in this generation. After talking with someone and getting to know one another it's time to get to know each other's interests to see if you mend well with each other. As the relationship blossoms into something serious and you have the love and trust to support it marriage is brought up to make a bond of everlasting love with each other. Both people have to be on the same track in order to agree on something as serious as marriage, but that all builds up to the time, effort and integrity of long term relationship. Once you have been both thinking about marriage for awhile things become more serious and exciting. You never want to rush into something that can change the rest of your life. Make educated decisions and also let your heart do the majority of the leading when choosing your future husband and everything should go according to plan.
Filed under: Relationship Advice
Like this post? Subscribe to my RSS feed and get loads more!